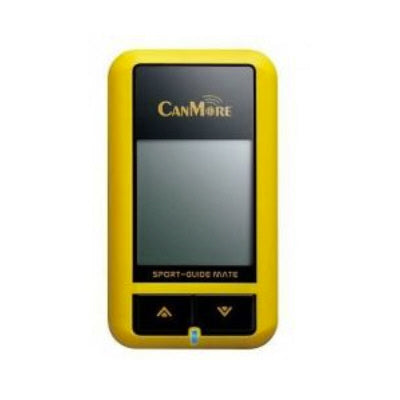 Canmore GP-101 BackTrack GPS, GeoTag Data Logger, USB GPS Receiver, 65 Channels, Built-in Digital Compass, IPX4 waterproof, Sport Software Included
This item has been discontinued by the manufacturer.
Recommended replacement products are :
==========================================
Canmore GP-101 provides the GPS handheld device in IPX4 waterproof level for Anti-Splash . GP-101 is the easiest to use personal location finder. Just mark the location and Back Track will get you back to the location with ease and precision of GPS technology. Application for: Sporting, Hiking, Fishing, Parking, Travel.
*GPS position, Provides real time info on latitude, longitude, direction, time and speed.
*Finder/ The estimate straight line distance measuring of the back track
*3 BackTrack / Point of Interest points
*Built-in digital compass
*The thinnest tracker device and large backlit LCD screen
*Support cycling, walking modes
*2M Bytes flash memory for data logging, with 16 bytes binary data per record that stores up to
256,000 data records
*Log data can be exported to mapping software such as Google Earth and TrackMaker
*Logging data interval programmable: by time or distance
*Rechargeable and replacement Li-ION battery
*Low power consumption; operate up to 12/20 hours (backlight off/on)
*Dimension:79.8x45.2x14.5 mm