Tech Support by Vendors - STOTON
Posted by jack wu on
It could be because the bluetooth "protocol out" settings have been changed. The bluetooth module connects to the GNSS module by UART 2 port. baud rate is 38400 (bluetooth module baud rate has to be 38400). Please use U-center and update the UART2 port to the below values if they are not already with these values. protocol in: RTCM3protocol out: UBX+NMEAbaud rate: 38400 Form U-center menu, click View --> Configuration View (or the toolbar icon) and open the configuration view windows. Select UBX --> CFG --> PRT(Ports), Please refer to the below screenshot. After changing the above settings, please save them permanently by...
Posted by jack wu on
TOP608BT can work as a standalone bluetooth GPS receiver, but it doesn't have a built-in battery. It has to connect to a USB power source (e.g. a computer's usb port or a usb portable charger/power bank) to operate.
Posted by jack wu on
Once you configure your ublox GNSS receiver to work as a "Windows Location Sensor" device, the default "USB Serial Device" will no longer be available. If you need to rollback your GNSS receiver as a "USB Serial Device", please follow the below instructions.   1. Go to "Device Manager" --> "Sensors", right click "u-blox Universal GNSS" and select "properties". Select the "Driver" tab, click the "Uninstall Device" button. 2. Check the "Delete the driver software for this device" option. And press the "Uninstall" button.    3. To verify whether the uninstallation was successful, in "Device Manager", right click the computer and...
Posted by jack wu on
The TOP608BT driver build in to Windows 10 / 11. You don't have to install driver. Just plugin and works. In Windows' device manager, it looks similar to the below screenshot.    
Posted by jack wu on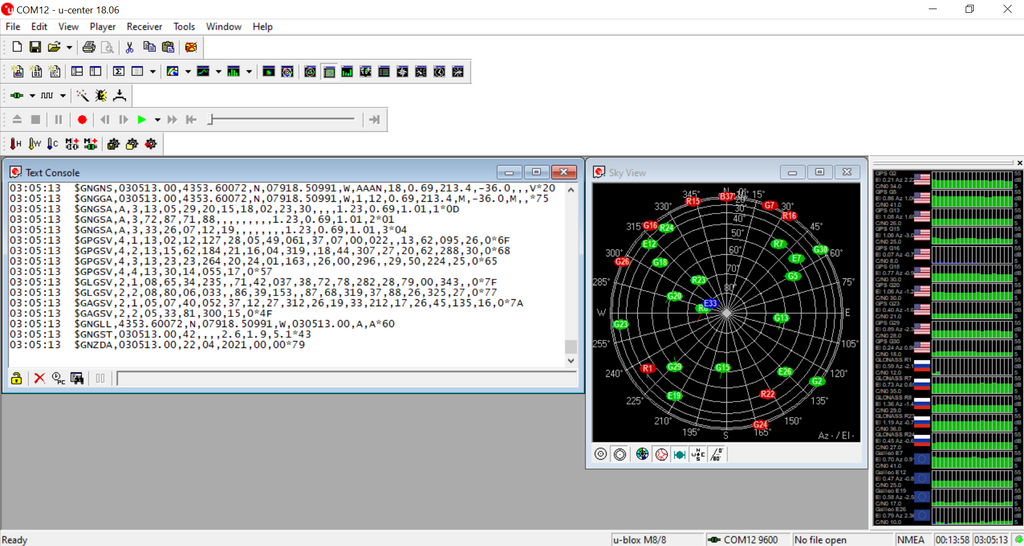 Starting with Windows 7, Microsoft introduced a built-in platform which supports sensor devices, including location sensors. As part of this support, the Windows Sensor and Location Platform provides a standard way for the apps to connect GPS/GNSS hardware. The platform gives developers a standardized API to work with sensors and sensor data. And most of the current Windows applications(e.g. Windows Maps) no longer access GPS hardware directly. Instead, they access location API.  The following architecture diagram shows the relationship between Windows Location Platform and ublox GPS/GNSS receivers.   GNSS100L and GNSS200L GNSS receivers are using ublox GNSS chip, they natively support Windows Sensor...
---