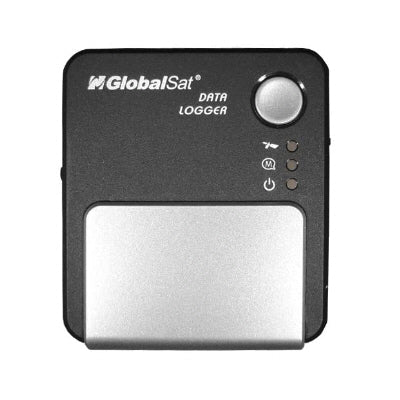 GlobalSat DG-100 GPS Data Logger and USB GPS (SiRF III, Push to Log, Google Earth Integration)
This item has been discontinued by the manufacturer.
Recommended replacement products are :
==========================================
GlobalSat DG-100 is a GPS data logger that records time, date, speed, altitude and GPS location at preset intervals. Based on the SiRF star III chipset, DG-100 offers accurate position tracking capabilities. All recorded GPS information can be downloaded to your PC or Notebook & can be exported to Google Earth and Google Maps. DG-100 is also a USB GPS (Gmouse).
Features:
SiRF StarIII chipset 20 channels.

Allowing user to store up to 60000 points.

Two NiMh batteries for more than 20 hours continuous operation.

USB interface.

Power On/Off button for easy use.

Three preset saving intervals (Time/Distance) can be selected by slide switch.

Three LEDs to show the status of GPS, battery and memory.

MMCX port for external GPS antenna.

USB G-mouse function.

Configuration Wizard helps you to quickly make the configuration
PC Software Functions:
User friendly Windows based software utility. User may use the software utility to do the
following functions:
Upload recorded data

Change Recording Interval

Configuration setting

Delete recorded data

Exporting and mapping your recorded data:
(1) Exploring to KML (Interface with Google Earth)
(2) Show recorded data on Google Maps
(3) Text format
(4) Excel file format
(5) NMEA183