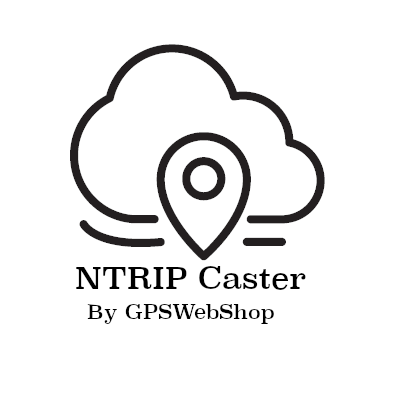 NTRIP Caster Service (Free of Charge)
( If you've bought any RTK product from our shop, you're eligible for this free service. There is no need to add this product to your cart. Instead, please follow the instructions provided in the "How to Register for a Free Mount Point at GPSWebShop NTRIP Caster" section on this page.)
GPSWebShop is pleased to offer our customers free NTRIP Caster service to establish their own NTRIP network. Our NTRIP Caster, hosted on a Linux server within the AWS cloud, provides a reliable and high-performance connection for streaming correction data from your RTK Base Station to your RTK Rover via the internet.
Understanding the complexities involved in setting up and operating an NTRIP Caster—which requires extensive knowledge in RTK and computer systems, as well as the need to maintain a server operating around the clock—we extend this service at no cost to our customers who have made a purchase from our store.
Create Your Own Correction Network
With the GPSWebShop NTRIP Caster, you can easily connect your RTK base to one or several RTK rovers through the internet. 
Technical Advantage of Our NTRIP Caster:
Compatibility with both NTRIP Version 1 and Version 2.

Secure connections over HTTP and HTTPS (TLS/SSL).

Capability to support up to 1,000 concurrent rover connections.

Enabled sourceTable feature for easy querying.
While our software engineers are developing an automated NTRIP Caster mount point management portal, we currently handle mount point registrations manually.
How to Register for a Free Mount Point at GPSWebShop NTRIP Caster:
To register, please send an email to info@gpswebshop.com with the subject line "New NTRIP Caster Mount Point Registration" and include the following information:
Full Name: 

Email Address:

Company Name(Optional):

Base Station Message Format (e.g., RTCM 2.x, RTCM 3.x):

Base Station City:

Base Station Country:
We will process your mount point registration on the next business day , generating and sending you:
Caster URL

A unique mount point name

Login credentials for both your RTK Base Station and RTK Rover
With these details, you can establish and utilize your own NTRIP correction network at your convenience. Even when not in use, your dedicated NTRIP caster mount point remains operational and ready on the internet for connection at any time.
Blog Articles: 
| | |
| --- | --- |
| |  will be updated soon |
Tech Support Forum: