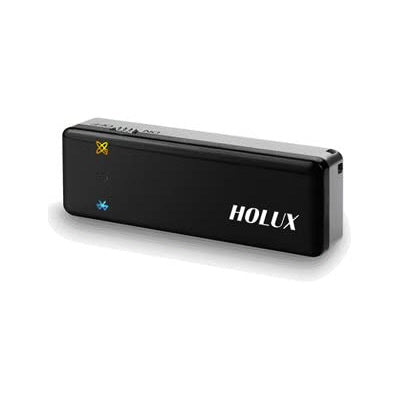 Holux GPSlim 240 SiRF III Bluetooth GPS Receiver
This item has been discontinued by the manufacturer.
Recommended replacement products are :
==========================================
GPSlim 240 is the latest generation of Holux Bluetooth GPS receiver
which featured with
*   SiRF Star III 20 channels High Sensitive Chipset with the new
low-power one chip design.
*   Built-in rechargeable Li-Ion battery for about 8 hrs. operation.
*   2-in-1 (Bluetooth + USB) GPS. (when works as USB GPS, optional
USB Data Cable is required)
*   Weights only 35g!
*   The compact size and practical design of the GPSlim240 makes it
both easy to carry and also wearable across the chest , making the
style-conscious user look even more stylish.
Package Contents:
GPSlim240 bluetooth GPS Receiver

One set of Car Charge & USB charging cable

Tool CD

Quick Guide

Warranty Card